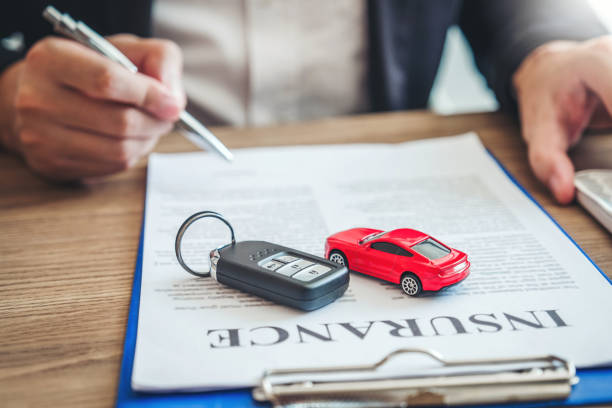 It is not a challenging endeavour to find ways to save money while purchasing car insurance. Conducting extensive research is the first step that needs to be taken. Comparing car insurance policies online in India has become a simple and quick process in recent years. ##
Here are eleven things you can do to lower the cost of your auto insurance:
Compare insurance provider:
It is common to see many people get auto insurance without first comparing prices with a few different companies. Take the step and check the pricing, coverage, and policy of the auto insurance.
Defend the amount of the no claim bonus:
Protecting your no-claims bonus is the single most effective way to decrease the cost of your auto insurance, so do it. Increasing the amount of your no-claims rewards can help you find a wiser deal on your insurance coverage. *
Raise the number of voluntary deductibles:
You have the option to raise the amount of your deductible. You'll be able to save money on the monthly rate for your auto insurance if you do this. ##
Equipment to prevent theft:
If you install anti-theft gadgets, your vehicle will be protected from robbery and theft. It contributes to the reduction of the likelihood of claims being made, which benefits the insurance provider. When selecting the anti-theft gadget, check to see that the Automobile Research Association of India has given its stamp of approval (ARAI).
Bundle numerous policies:
Customers who purchase multiple lines of insurance from the same company often receive rewards and other perks from their insurer. Having many policies with the same insurer can be more expensive than having multiple policies with different insurers.
Examine the available deals:
Various deals are made available by insurance firms. Therefore, before purchasing the auto insurance policy, inquire with the insurer about any ongoing offers for which you might be entitled to get rewards or other incentives.
Check for rewards:
Several companies provide rewards and offers that can save you a lot for your final premium costs. ##
Before the policy expires, renew it:
The policy is strongly recommended to be renewed well before its expiration date. If your auto insurance policy has lapsed, you will be required to obtain new coverage, which will necessitate having your vehicle re-inspected. Additionally, your insurance rate may be raised. If you let your insurance policy lapse, you will forfeit any collected NCB benefits.  *
Always keep your driving record unblemished:
Being a more responsible driver is one of the most effective ways to reduce auto insurance costs. Keeping a neat driving record might help you keep your auto insurance premiums down over time.
Coverage that extends far and wide:
You will be compensated for any losses incurred due to theft, vandalism, or damage caused by fire or water. If your vehicle is stolen, the insurance provider will pay you what its current market worth would be. You can avoid purchasing these forms of insurance if your vehicle is an older model with a low market value.
Drive safe:
It is the single most critical thing that every person who owns an automobile needs to remember to do. Not just to reduce the cost of your premium but also to reduce the risk to your life. When you limit the number of accidents you cause on the road and the damage you do to your vehicle. Your auto insurance premiums will go down.
* Standard T&C Apply
** Currently, there are 2 tax regimes in India – new and old. To get the tax benefit you desire, choose the correct one after consulting an expert. You can opt for a regime change during the next financial year.
# Visit the official website of IRDAI for further details.
## All savings are provided by the insurer as per the IRDAI-approved insurance plan. Standard T&C apply
Insurance is the subject matter of solicitation. For more details on benefits, exclusions, limitations, terms, and conditions, please read the sales brochure/policy wording carefully before concluding a sale.